Patient Success Stories
Jason Fetterman
At 31 years old I was feeling like I was 70. I had my 3rd blood test back from my physician with liver levels that have been climbing steady for the past 18 months with no explanation. Some days I felt like I could barely get out of bed in the morning. I was reluctant to do any kind of physical activity because I knew I would just be sore and tired. I always thought I was in relatively good shape I just couldn't figure out why I was feeling so beat up. A good friend and co-worker convinced me to see Dr. Karl for a visit. I really was impressed with how nice everyone was and how Dr. Karl spent so much time with me.

I started regular visits and after a few months of adjustments, nutritional advice, and a full body cleanse things have really turned around. I have tons of energy. I'm getting all sorts of work done around the house. I'm sleeping like a baby for the first time in my life. I dropped 20lbs. And most importantly my liver levels are back to normal. In the doctor's own words, "They dropped dramatically since the last blood test". I feel like I can take on anything. In fact, I am, I'm planning on competing in my first martial arts tournament this fall!


---
Andrea Cox
Stressed, fatigued, unfocused, depressed and in pain…these are the words that described me two years ago. There wasn't anything "wrong" with me as far as my doctors could tell; however, I never felt physically healthy even though I'm only 40 years old. My back, neck, hips and legs always hurt but I just attributed it to my weight because I was about 130 pounds overweight at the time. I'd come home from work and school every night feeling like I had been hit by a truck!

In 2002 I was diagnosed with bipolar disorder and was immediately put on medication for it. One particular medication made me gain 50 pounds in one year! Things at work started to go downhill as my ability to focus went out the window. I can remember getting written up for things that seemed way beyond my control. In fact, my best work was done in the first two hours of the day and the rest was just spent trying to look busy because I was in pain and just felt bad in general. I didn't really know how bad I felt until I started to feel better which is where Dr. Karl comes in.

In 2007, my sister and went to a mind, body and spirit event in Southgate, MI. We spent about six hours walking around, listening to speakers and looking at all of the booths. Near the end, I was SO ready to go home. I was in pain and just wanted to sit in my lazy boy chair which was something I spent a LOT of time doing. We finally made it to the last booth, which offered a free neck massage. My sister was very interested in stopping, but I wanted to go home. Well, in order to compromise, I told her I would sit it out while she went and received her free massage. Well, she wasn't having any of that, so I signed up, too. That was the turning point in my health because Dr. Karl and Carol were there and were very understanding to my stress and symptoms. The first time any doctor had actually taken my symptoms seriously.

I didn't actually make an appointment for my free consultation for a while, but from the minute I walked in the door at Karl Chiropractic, I felt welcomed because of the warm greetings I received from Ashley, Corrie and Carol. That in itself is different from most doctor offices I had been to. Usually, I felt like a bother, or just a number. Not so with Dr. Karl's staff. They are professional, caring, and go out of their way to provide the best customer service to the patients.

Once I met Dr. Karl, I was hooked! He explained to me the root cause of why I felt the way I did and said together we could fix it. That gave me so much reason to hope! I have been going to Dr. Karl for two years now and feel better than I can remember in a long time. My neck, back, hips and legs don't constantly hurt and I can function and focus at work for a whole eight hours now! The supplementation combined with eating nutritious foods and exercise allowed me to lose weight and I am more calm and collected than ever before.

I still have a long way to go in my quest for health. My goal is to lose another 97 pounds and eventually get off of my bipolar mediations and use whole food supplements instead for my condition. The major point is that I feel SO much better than I did two years ago. I feel very positive about my health and about life in general. I couldn't have done it without the wonderful staff at Karl Chiropractic and especially Dr. Karl who is one of a kind! To them, I am forever grateful.


---
Patty Donnarumma
I have been a patient of Dr. Karl's for less than a year although my husband had been seeing him for over 20 years, and was always talking highly of him. My husband told me how much better I would feel if I would just go to see Dr. Karl. I was always hesitant. I felt comfortable with taking over the counter medicine for my pain until my husband convinced me to see Dr. Karl. I did, and it has changed my life extremely! I no longer have to take over the counter medicine for anything and I feel great. My most inspirational and recent best experience with Dr. Karl was when I had recently fallen on my elbow. Thinking I sprained or broke something, I went to my family doctor. He took x-rays and said nothing was wrong. He sent me home with pain medicine (which I did not take.) The pain was not going away so I set out to visit Dr. Karl. He adjusted me and checked my arm, which was very limp. Then he adjusted my neck and the rib that was out of place. Immediately, the pain was gone in my arm. I myself almost couldn't believe it! So, Dr. Karl, I truly thank you! You are a wonderful healer.


---
Pamela Hufnagel

I have spent the better half of my adult life searching for a doctor and treatment method that would "heal without harm" because of the numerous times I've landed in the hospital due to severe medicine reactions, and in one case being saved from death. During my search for the right doctor, I considered what type of physician I needed such as a chiropractor, osteopath, or internist, etc. While attending college during this time, I had to drop out because health and back issues sent my world into a tailspin forcing me to depend on a cane. That's something I refuse to use and hated to rely on! I stopped by Dr. Karl's office one afternoon to inquire about services and scheduled an appointment. That was approximately 2 years ago. I discovered a doctor who "heals without harm" and answered many questions others couldn't. Dr. Karl has seen me through colds, flu, diet concerns, stress, and many other issues. He has taught me how stress and emotions can harm and affect various parts of your body, even your back! My issues have been a "work-in-progress" and I'm happy to say that because of Dr. Karl's care, my goal to start reasonable exercise again will happen this year, including water aerobics. Also, weight loss goals are being realized on the Mediterranean diet, and I'm now able to make plans again to go back to college for a new career in the field of medicine. Most importantly, I feel so much better and that's attributed to the Kind, Alert, Resolute, and Learned nature of Dr. Karl. Thank you Doc, and God bless you for the wonderful healing gift you share. Our world is a healthier place because of you.


---
Jay Burns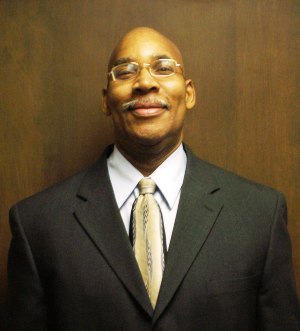 From the first day I went to Dr. Karl, the connection was a positive experience. Dr. Karl's unique way of making his patient feel welcome, and to receive excellent holistic care was touching. The services that were administered to me have been a life changing experience. From the wheel chair to walking over a period of a few months has been a traumatic change in my life. The chiropractic adjustments and the nutritional supplements have made a great change in the improvement of my health. Physical health conditions can be faced with courage, faith and the caring support from health professionals, family and friends. I'm truly grateful and appreciative of Dr. Karl's holistic approach to health. It feels wonderful to be able to reconnect with my professional experience as a Business Development Consultant, Grant Consultant for Small Businesses and Housing Development. To be able to pursue my gifts as a composer, author and music teacher for many years is a joy to share my knowledge and experiences with people.



---
Bill Richards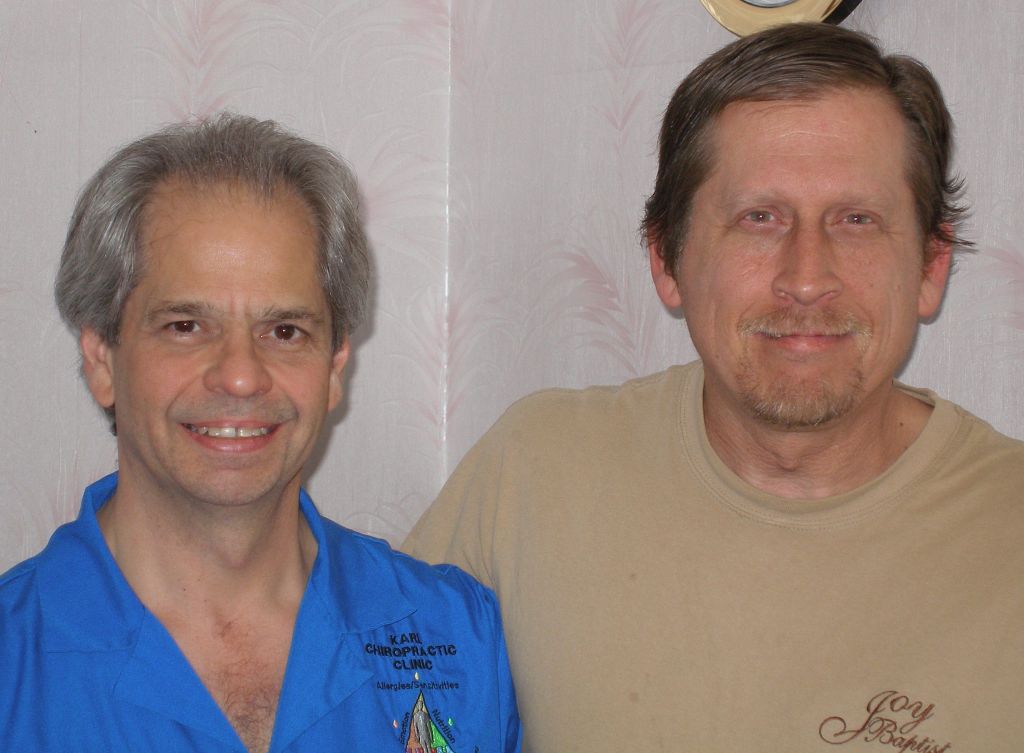 My life has definitely been an adventure. As a teenager and young adult, I spent many hours playing crash derby with older vehicles that were no longer road safe. Also, my body has been through much abuse, caused by my self-pleasure, not knowing that later on in my life this would cause much pain and exhaustion to my body. First, I would like to thank my Lord and Savior, Jesus Christ, who allowed me to survive through these times, and then He guided me to Dr. Karl's office. Secondly, I would like to thank Dr. Karl for taking the time to gain the knowledge about how the body works and heal itself. When I came to Dr. Karl's office, I was exhausted, irritable, short of breath, had no energy, and was in extreme pain. It has been a very short time and already I am feeling 98% better. I can sleep at night; and I am no longer taking any medication (prescription or over the counter), and I feel great! I am now able to go to the golf course and walk all 18 holes instead of using a cart. My breathing has improved tremendously with the adjustments that I receive from Dr. Karl. I am truly grateful and blessed to be a part of the Dr. William Chiropractic family. The whole staff is simply amazing, I feel at home every time I walk through the door. Lastly, thanks Doc, for sharing with my family how we too can get healthy!


---
Jessie Brown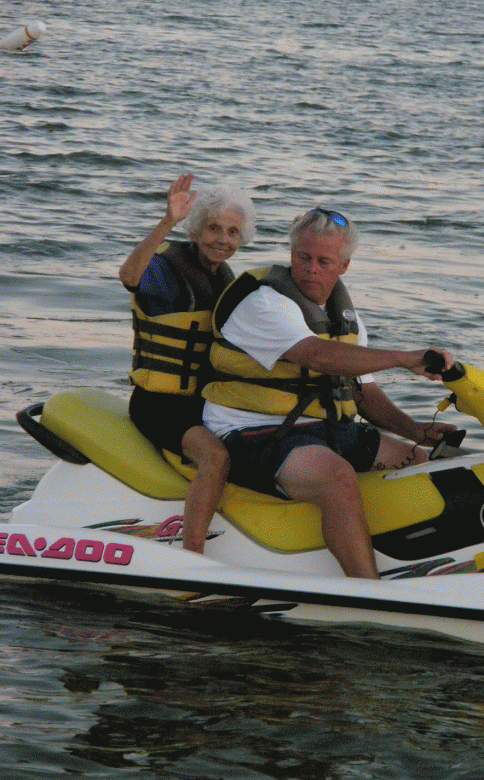 In all of my 93 years I've been blessed, even though I started off on the wrong foot. I couldn't digest milk. I was raised on barley water, which must have been good for me. But then I got hit by a car, and dragged for a block. I've had a bad neck since then. In those days, almost every illness was treated with home remedies. After the Depression, I got a good job. I went to my first Osteopathic Doctor. She really helped. Then, she was hit and killed in a streetcar zone. So, I went to my first Chiropractor, and then about three more. They could not light a candle to Doc Karl. None of them were as good and versatile as Doc Karl. My daughter, Carol, had been going, so she took me. I've been going to him for about 3 years. He keeps my whole body in better shape, improving my only kidney, my liver, spleen, my neck, my back, etc. After each treatment, I feel great. But, I'm hard on Doc. I whack myself out gardening, raking, digging in clay dirt, planting, pruning, sawing, and doing stuff with arthritis and osteoporosis I shouldn't be doing. (Like going out on the Jet-Ski this summer on Lake Huron.) Then, I can't wait to get back to Doc Karl. He still welcomes me back with a smile. Doc is much more than a Chiropractor. He is a doctor, therapist, dietician, teacher, etc. Thanks, Doc, for your dedication, advice, patience, good nature, and desire to heal people!




---
Pierre Crete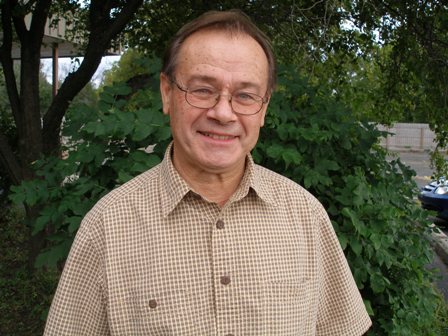 Every so often a stranger comes into one's life and makes a major impact on the way we live our lives. Dr. Karl is such a person for me. Having met him and being under his care has made me a better person, physically and emotionally. Since I started seeing him in February 2008, my blood has stabilized and is now normal, my sugar has gone down, and I have lost 10 unwanted pounds, my halitosis has improved, my range of movement has increased and my outlook is much more optimistic. Thank you for all of that. I would also like to acknowledge Ashley and Corrie for the great job they are doing. Most of all, I acknowledge Dr. Karl for his commitment to natural health and well being, and thank him for always taking time to listen to me.
---
Kari Buzewski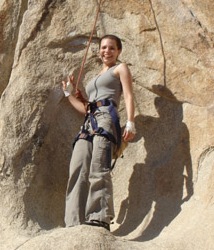 Recently, I had the opportunity to put my body through an amazing test. A trip to Joshua Tree National Park presented a 70 foot climb to the top of a rock at Hidden Valley. Growing up as an athlete, surpassing the fear and anxiousness in my mind was not the problem- my physical body was. It was devastating to imagine that this was something I could no longer accomplish. After a major car accident, years of back and leg pain, and other systems "out of balance" in my body, I continuously went to chiropractors, specialists, and physical therapy. Finally, I was lucky enough to find Dr. Karl, and have been his patient for only a few months. The results have been amazing, with his gentle approach to putting all systems back into balance in the body. My low back, hip and leg pain has rapidly diminished. Simple things like standing correctly and walking comfortably became effortless, as they should be! The next test was a climb that I did not think was possible. Slowly, and one step at a time (like all the healing journeys), I reached the top. I also experienced the inner success of appreciating each moment, rather than competing with myself or measuring against past achievements. I am so grateful to Dr. Karl for making experience this possible.



---
Dan Gander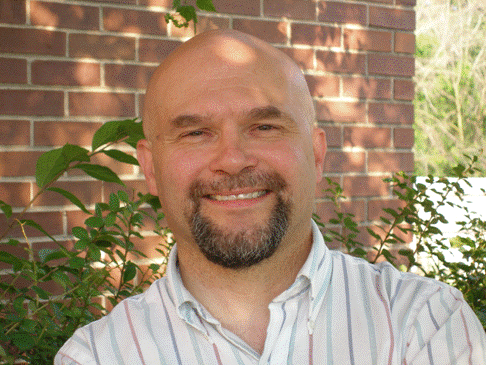 I have been under the care of Dr. Karl for about a year and a half. I am an energetic and busy person, and I found myself very fatigued and dragging in the afternoon for 4-5 hours. Dr. Karl's excellent care has alleviated my extreme fatigue and all of my other body/structural issues. I truly get a "tune up" when I come to see him. His knowledge of the assaults on our bodies and the natural way to beat back those assaults is very impressive. The viruses, alkaline and prostate conditions he has diagnosed have been as true as how the natural supplements he provides clear up and straighten out my body. I was being affected by a whiplash condition I had received 22 years ago with occasional severe neck pain and weakness in my left leg that would bring me down. Dr. Karl's care has repaired my neck so I don't have either of those pains anymore. I see the care that comes from Dr. Karl's wellness clinic as both repairing the aches and pains that I have and as preventative. The preventative care is vitally important as it improves my quality of life so I can do all the things I need and want to do. Dr. Karl fixes me up as I run marathons (with no injury), play soccer (with guys half my age or less), and all the driving I do. Dr. Karl's wellness clinic is my primary healthcare provider. They allow me to continue with my terribly active and challenging lifestyle. I thank them for the energy and ability to do my activities they have given me.


---
Mary Ann Stanley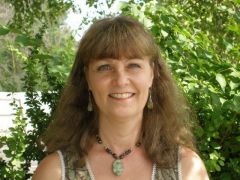 First, I kindly thank you for recognizing me this month. About 5 years ago, I had joint stiffness, which caused me to have difficulty moving my arms, and hormonal imbalances. I felt like my body was going into a "shutdown." After coming in for treatments, I began to feel great! The regular adjustments, the information about supplements, and the right foods to eat have become a way of life for me. I learn something new every time I come in and I am fascinated with the idea that you can heal your own body. I wish I could tell the world about everything Dr. Karl has taught me, so people could understand that we do not need all the medication prescribed these days to stay healthy and to keep a great outlook on life. Thank you, Dr. Karl, for your compassion, understanding, and the continued knowledge with each visit about maintaining a healthier you ~ naturally!!


---
John Siwiecki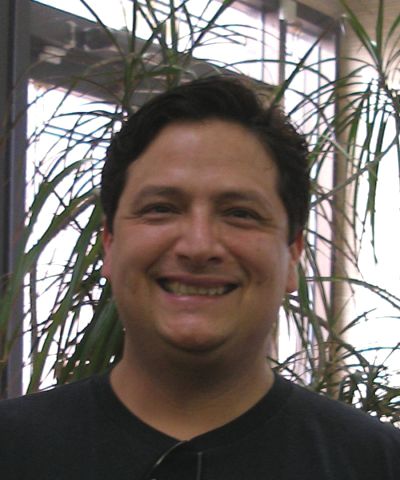 I have been a patient of Dr. Karl's for about 1 year. In this short time I have become very grateful to Dr. Karl for his extensive and devoted holistic healing methods. I have been to other chiropractors. Most of their techniques felt so mechanical. Dr. Karl takes the time to listen and get the whole healing process correct. I had the typical "aches and pains" associated with car accidents, living on a submarine for many years, running, and life's normal wear and tear. The "pains" continued to prevent me from resting comfortably, and performing certain tasks at work. I would pass by Dr. Karl's office for almost 2 years on a daily basis. Every day I would murmur," I've got to check this guy out." Of course, I would delay yet another day. Finally, I stopped in. I am truly glad I did. In a short time, Dr. Karl had me adjusted to the point that I am basically pain free (except for the "getting old pains"...Hey Doc can you fix those?). I'm sure if there was a way, Dr. Karl would have the fix. So if you have friends that are still "murmuring," drag them in, and let Dr. Karl impress them the way he has impressed me with tireless devotion and a true, kind, gentle healing way that I have the utmost respect for. They will find the same caring professionalism I value. Thank you, Dr Karl, I tip my hat to you in appreciation.


---
Marcia Doppke
About ten years ago, I got deathly sick. While in a lot of pain, I went through a battery of tests ordered by many doctors. Time after time, they put me on meds and sent me home. About six years ago, things got worse to the point I could not do any of the normal activities that I used to do. It would even be very hard for me to get out of a chair. I would do a lot of sitting and watching my community channel and an ad came on about Dr. Karl. For some reason, I took down the number, gave a call and went to one of his workshops. I started to see Dr. Karl about a year and a half ago. Since then I'm up and out of the chair. The plastic insert in my shoe is no longer required. I have more energy than ever and am out of pain. My grandchildren have an active grandmother again. I have been under a lot of stress this past year, and Dr. Karl has helped me get through it and handle it while maintaining my health and stamina. God Bless Dr. Karl!




---
Debbie Fatt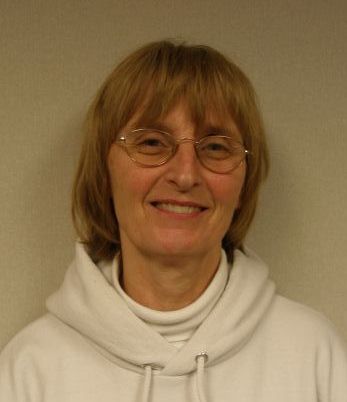 I picked up a flyer at the health food store about a free lecture on weight loss. I'm always open to new ideas and a chance to learn so I signed up for and attended the lecture. Dr. Karl was the speaker. I found him very informative. He explained the topic in words that were easily understood and not in confusing medical terms. It all made a lot of sense. He offered a complimentary office visit at that time. I attended 2 additional lectures and thought "This guy knows his stuff. I've gotta set aside some time for a consultation." My first visit was very pleasant. I was greeted by his friendly, smiling staff. They were very helpful then and on every visit I have had since then. Dr. Karl has been through many health issues with me ranging from allergies, bronchitis, parasites, hormonal problems and menopause to detoxifying procedures and what was then diagnosed by my MD as vascular disease. My vascular specialist suggested that I take an aspirin a day to help prevent a heart attack and offered no other solutions. At age 52, that did not offer me much comfort. Dr. Karl knew that specific daily supplements would solve many problems. I feel sooo much better now with almost no return episodes of my problems as long as I take the supplements Dr. Karl suggests. Dr. karl smiles when he recalls the time I decided to put my whole family, including my 3 dogs, on a whole body detox cleanse. Well, I guess I went a bit too fast because the detox odor coming from our pores was unbearable. I talked to Dr. Karl, totally panicked, telling him how embarassing this problem was and that it just would not quit! He calmly and knowingly suggested some glandular supplements avaiable at his office and said we should drink a specific amount of vanilla extract. BINGO…IT WORKED! By far, Dr. Karl is the most truly caring physician I have ever had the pleasure to meet. The time and energy he has given me goes far beyond the "call of duty." There are no questions or problems I have challenged him with that he has not been able to solve. Dr. Karl is so much more than a chiropractor…..He is a true healer!


---
John Buffone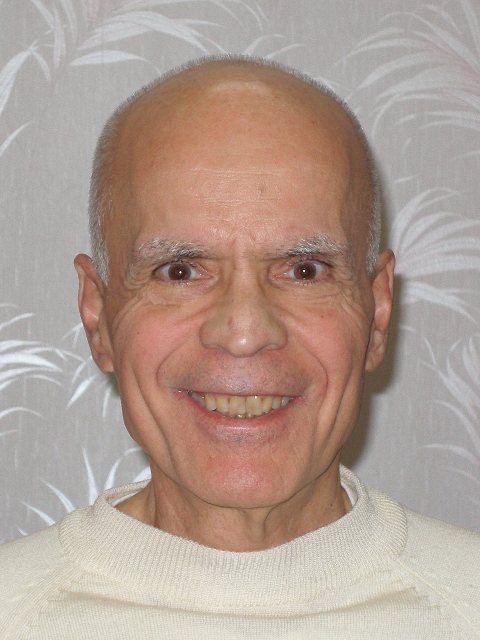 January 6th, 1983 was my first visit with Dr. Karl.I have been a barber for 50 years.The adjustments and manipulations I received from Dr. Karl for the last 25 years have kept me on my feet, helped with the backaches and carpal tunnel syndrome in my wrists.It has been 19 years since my quadruple by-pass surgery.Dr. Karl's supplements, Total Heart and Ostrophin PMG for heart valve nutrition keeps my body and mind in good shape.We appreciate him taking time to explain what supplements to take for a particular nutritional problem that we are having.Through his workshops, he keeps us informed about the importance of stretching and exercising our body.My wife and daughters and grandkids have all experienced Dr. Karl's help through adjustments and supplements. When we enter the office we are always greeted with smiles from his staff.They make you feel at home.I can't thank him enough for his help, knowledge and being the wonderful, caring person that he is.Thanks, Dr. Karl, for getting and keeping my wife and me in great shape for all of these years.I call you the magic man, because that is what you are to me.Your patient and friend, John Buffone
---

Leona Pipa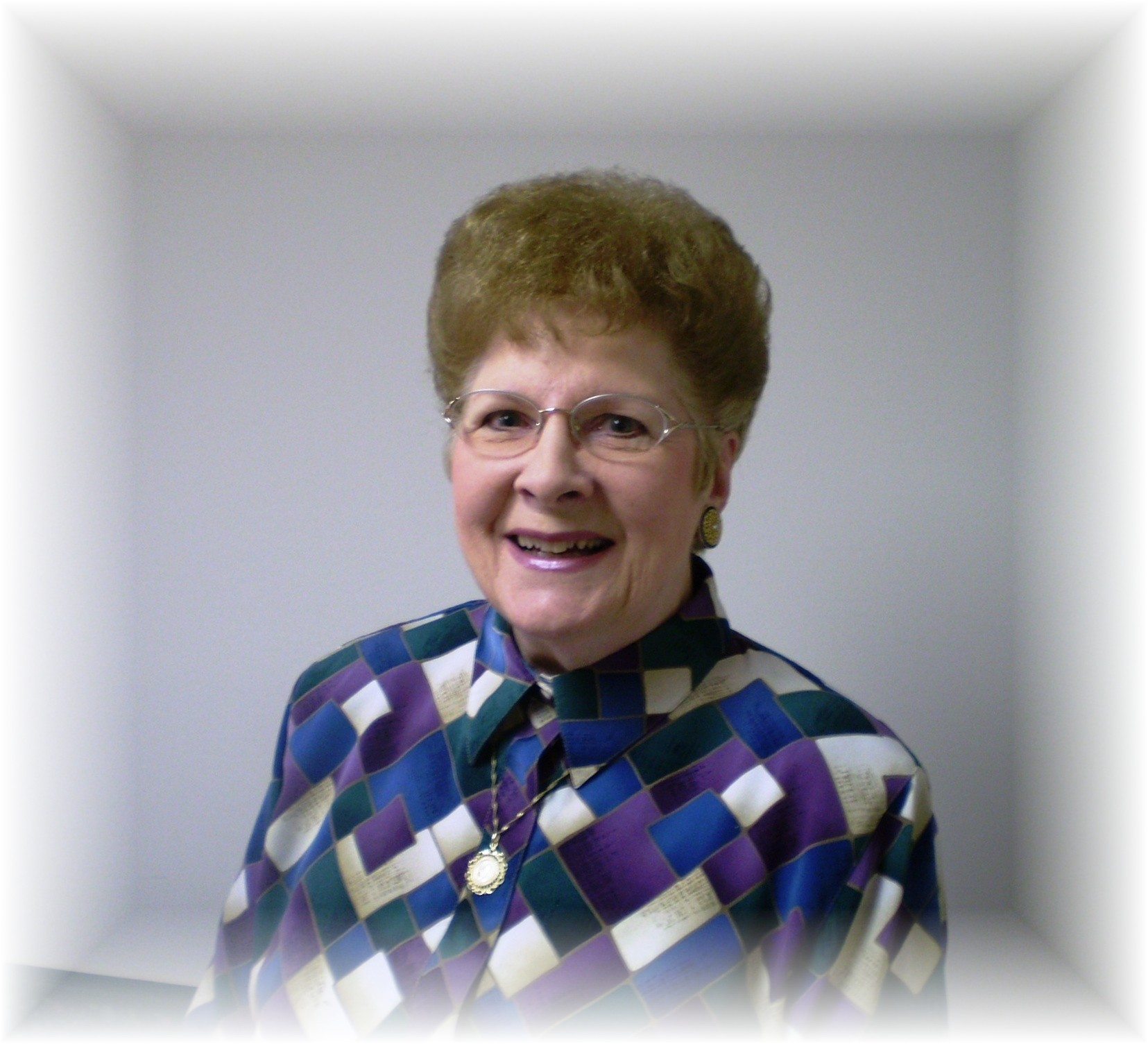 Ten years ago, I limped into Dr. William Karl's office after a vacation of walking to see the sights on the Las Vegas strip, which left me with a right hip that was killing me. I was amazed when he adjusted me using his mechanical tables and I told him, "You are the most comfortable chiropractor I ever had out of the half dozen previous ones." The hip eventually recovered. Since I had two whiplash accidents years ago, my neck now had become painful when turning it while driving; he successfully treated that as well. Just to keep Doc on his toes, I have continued to give him different challenges along the way, as follows: a left rib came out of place, a left shoulder out of place because of snow shoveling, a left hip became painful, hands hurting with arthritis, right foot with sharp ankle pain, right knee and leg roll inward out of position, and lower jaw shifts out of place making me bite the inside of my cheek. Dr. Karl addressed all my issues with his vast and caring knowledge of adjustments, supplements, etc. He keeps outstandingly up-to-date by taking on-going, continuing education to learn new techniques and methods to help people feel well and healthy. I have made it past the ¾ century mark and plan to stick with the good doctor and enjoy life. I thank Dr. Karl and his staff for seeing me through the Golden Age period. Leona Pipa




---
Brian Quinn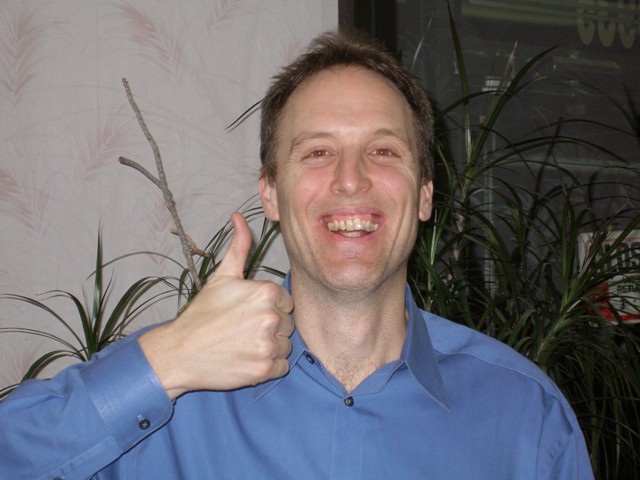 I have been a patient with Dr Karl for almost 20 years. My wholefamily and many friends are now patients as well. He has done phenomenal things for us and for me personally over the years. When I first met Dr Karl, was after I was injured in a car accident.After about 1 ½ years of regular medical care, which included many different drugs and treatments, I was told there was nothing else they could do for me. I was supposed to learn to live with the pain and lack of mobility or keep taking pain killers.I was skeptical of chiropractic care, but decided I didn't have much to lose. I got great results and resumed a normal life that included sports and no constant pain after several months of treatment. Yes, it took a bit of time, but much less than I had been thru with regular medicine.I've learned much under Doc's care over the years. First that you need to understand the body's abilityto heal itself. With Doc's help, I've gotten thru many colds, flu, food poisoning and most recently an allergicreaction. In about 36 hours, my neck locked up so that I could not move it right or left, even an inch, without severe pain. My wife had to drive me to my appointments. Doc helped diagnose that it wasn't just a physicaladjustment, but that it was an allergic reaction. Within a day of identifying the root cause, and some steps toneutralize it, my neck improved exponentially. I got full movement back within a week.I come about 35 miles, one way, to see Doc, but results and care I receive are worth it. Here's to the next 20 years!


---
Tom Davis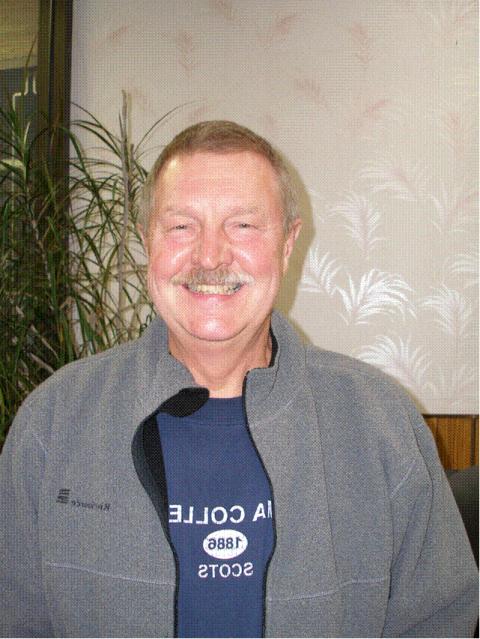 My wife Ellie always tells me that there's a reason why things happen. Well, in our case that reason is, we are beneficiaries of a marvelous gift and that gift is Dr. Karl! From the first day we met him our lives have changed. If the world were to see through Dr. Karl's eyes, it would bea kinder, gentler, more peaceful and healthier world! The time and patience Dr. Karl takes to LISTEN to us isevident by our state of well being, sense of peace and health. Ellie and I have grown geometrically in our awareness ofhowimportant it is to take seriously and implement Dr. Karl'sadvice. The insightfulness Dr. Karl conveys is remarkable. Unbeknownst to me, I had potentially serious health problems and was clueless to that extent. I thought I had a vertebrae out here and my shoulder out there, however, what he revealed to me were other issues that needed to be addressed.One such issuewas my cholesterol, it was too high; and through the careful use of supplements, a healthy diet, a regular exercise program and Dr. Karl's care, my numbers fell dramatically! Are we happy? YES; but it is through Dr. Karl's care and our commitment (we drive 45 miles one way), I'm in better shape now than I've been in years. Thanks be to God, Dr. Karl!! Peace be with you and in your heart, Tom Davis



---
Janet Hellems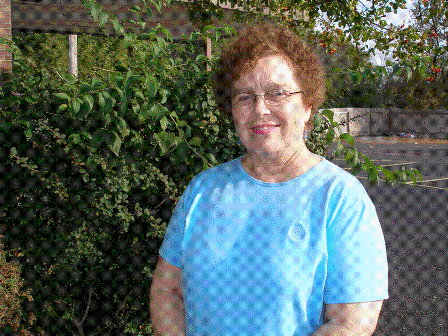 I started to see Dr. Karl in June 2007.I had been ill for about 3 years. My back hurt, I was dizzy and very tired all the time. I had many tests which always came back normal, except my thyroid was under active. My doctor said I was depressed and she put me on antidepressants which made me worse. A friend at church told me about Dr. Karl, but I decided to seesomeone else. Then another friend told me about a seminar Dr. Karl was giving on the thyroid.So we went and he described all my problems, just like he knew me. So I signed up right then to see him, and I'm glad I did. Within a short time I was feeling much better. I have recommended him to several friends and one is now seeing him and is very happy with his progress. Dr. Karl is the most caring doctor I have ever seen.He really wants me to getbetter without drugs, and I am. Everyone in the office is very friendly andwe have a good time visiting while I'm waiting.


---
Jim Millis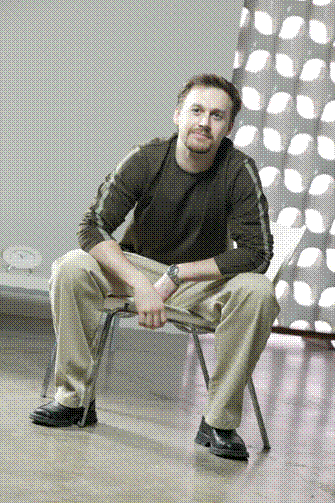 About twelve years ago I was in bad shape. I was seeing an "antibiotic happy" doctor, who had prescribed me 7 different antibiotics over a 3 month period. Well, needless to say, I was getting worse and worse. I had lost 20 pounds and felt very weak. That's when I decided maybe it's time to contact this Dr. Karl guy I'd heard about. People had said he could do some pretty amazing things...so I decided to give him a call. It was the day after Christmas and I figured I would just call the office and leave a message. But Dr. Karl answered the phone - he happened to be in the office dropping something off. After I explained my situation, he said, "Why don't you come in right now?" But that would mean a doctor is putting my needs first. When I showed up, he took a look at me, spent some time talking with me, did some muscle testing and said, "We can fix this." The crazy thing was that I believed him. I began seeing Dr. Karl regularly and within a few days, I felt great. Within a few weeks, I had gained my weight back and it was as if I had never met "Doctor Antibiotics." He has helped me many times with so many things no matter what it is I'm dealing with. I can always count on Dr. Karl for being a great doctor and friend.